Spider Solitaire








Spider Solitaire is well-known card game.
It is a popular patience game that is played with two decks of cards. The main purpose is to remove all cards from the table.
Rules:
- You can move a card to an empty column, or on a greater card (whatever the color).
- But you can only move a set of cards provided the cards have the same color and the correct order.
- A complete suit of cards gets automatically removed.
- At any time, player can use the remaining stack to add cards on all columns.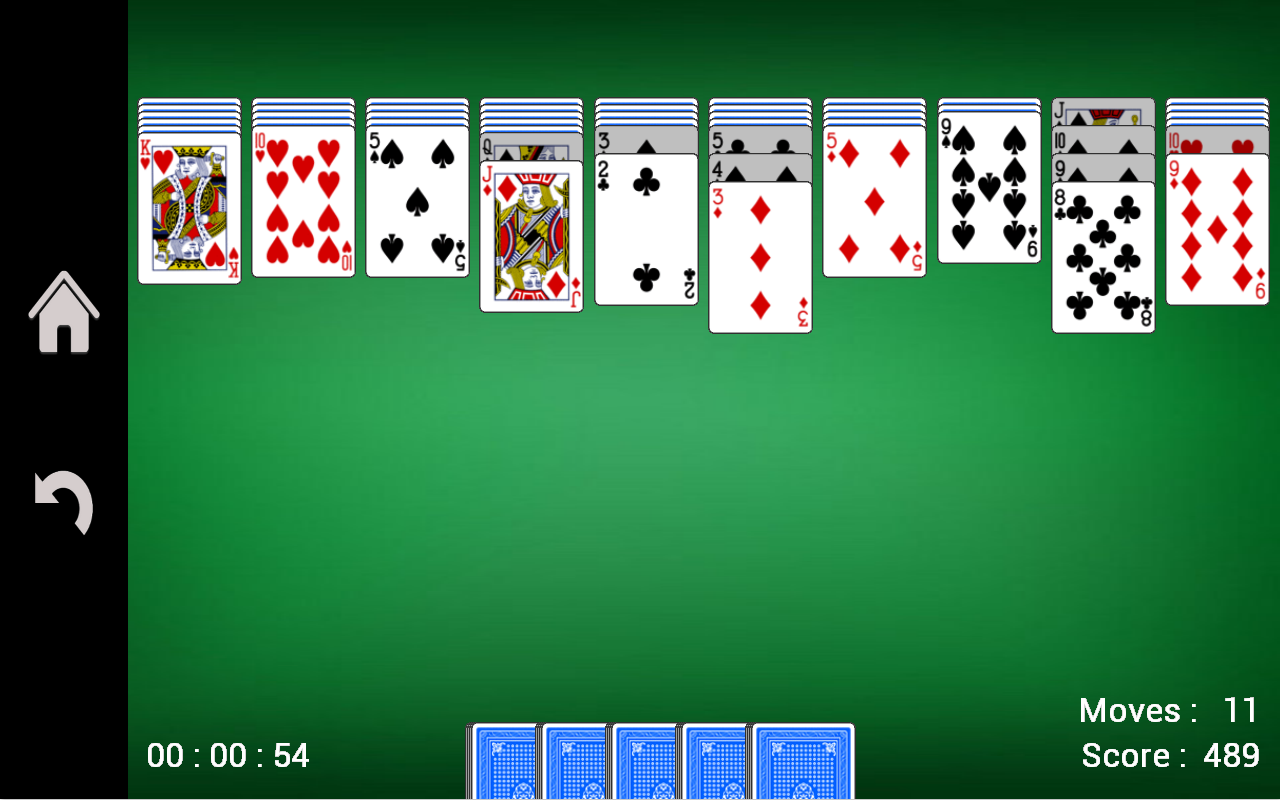 Settings:
Normal / Landscape mode
Auto-save
French / English card images
large / normal size cards
Undo button
Statistics
Audio On / Off
Time : ON / OFF
Many translations !
Download the application:

Contact
|
Privacy