FreeCell Solitaire








This is a FreeCell Solitaire card game.
FreeCell is played with a deck of 52 cards, which are placed on eight columns in the middle.
On the left, there are 4 free cells you can use to place a card temporarly.
The goal is to build the 4 foundations on the right, from Ace to King.
Usually, you would move cards one by one, helping with the free cells.
The game allows you to move several cards at once, provided you have enough free cells to complete the move.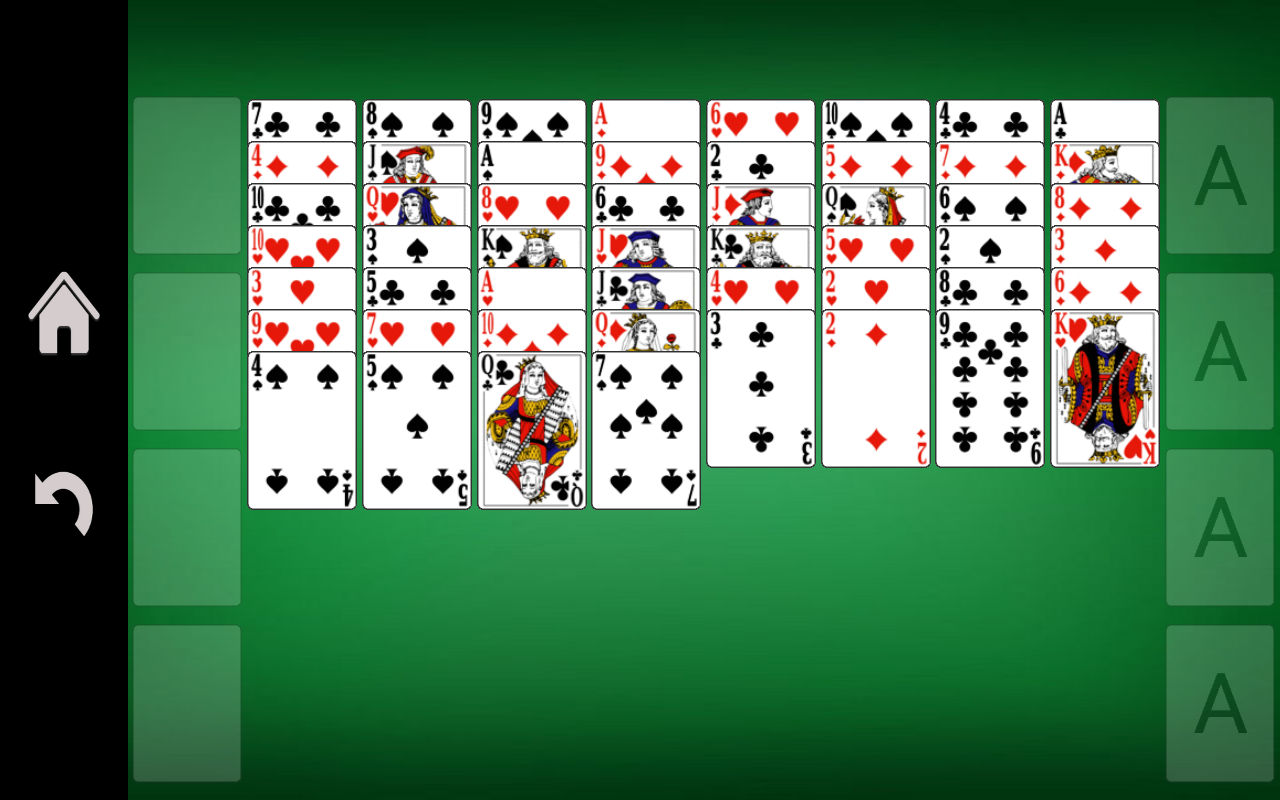 Settings:
Normal / Landscape mode
Auto-save
French / English card images
large / normal size cards
Undo button
Statistics
Audio On / Off
Time : ON / OFF
Many translations !
Download the application:

Contact
|
Privacy